The Twenty-two Footers
The 22-footers began to appear in the 1880's as a smaller version of the 24-footers, but very soon boats were being built specifically to race, and most of the features of the eighteen footers of the early twentieth century developed in 22-footers in the next couple of decades. They took over as the dominant class from the 24-footers in the mid-1890's, largely due to the impetus of Intercolonial racing with Brisbane boats. They faded after the turn of the century and were supplanted as the dominant class by the 18-footers in 1903.
​This list will be continually added to, there were at least 54 twenty-two footers built.

Bulletin 1889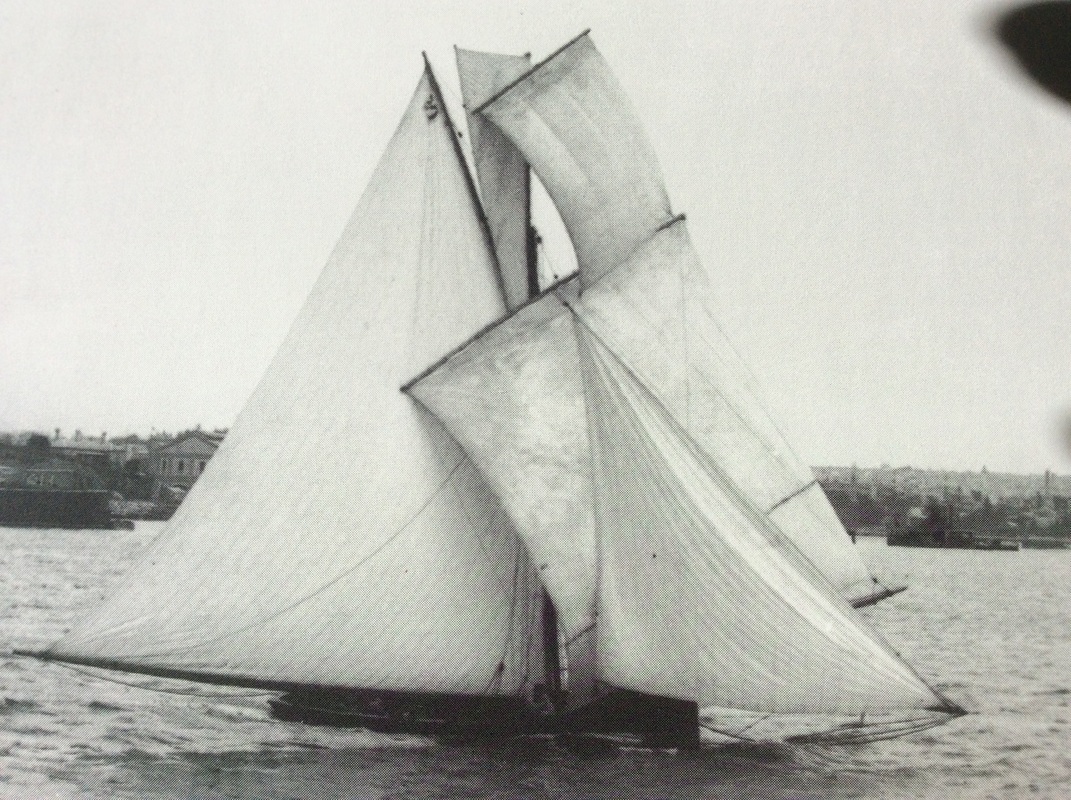 Builder: J.McCleer, Brisbane, but Billy Golding from Sydney claimed to have sold him the moulds.
Known dimensions:Length 22'
Bulletin was the Queensland Champion for most of the 1890's, and won several Intercolonial races, mostly steered by J.H.(Jack) Whereat, who also had a hand in building her.
Note the bonnet, an extension laced to the bottom of the squaresail, and the raffee slung from the peak of the jackyard tops'l.
She was renamed Ruby and was wrecked in a gale near Bowen in Far North Queensland in 1916.
Plover 1898
Builder: Joe Donnelly, for Sam Hordern (Anthony Hordern &Sons department stores)
Known dimensions: Length 22', beam 10' across planking, 11' over mouldings, 2'8" deep, tuck 7'10" x 1'10", 9"+ spring in the keel.
Keel Tallowood, timbers Elm, 'turtleback deck'.
Raced with the Johnstone's Bay Sailing Club and Sydney Flying Squadron until the 1901-02 season, last known appearance at Balmain Regatta November 1907. Sam Hordern ordered her from Joe Donnelly in early 1898 after the dismal showing of Bronzewing V​ in January and February, a boat designed by Linton Hope and imported from England.
In 1899 she was fitted with hollow spars and mast by the builder Joe Donnelly, and was possibly the first open boat to carry hollow spars.

Vigilant 1896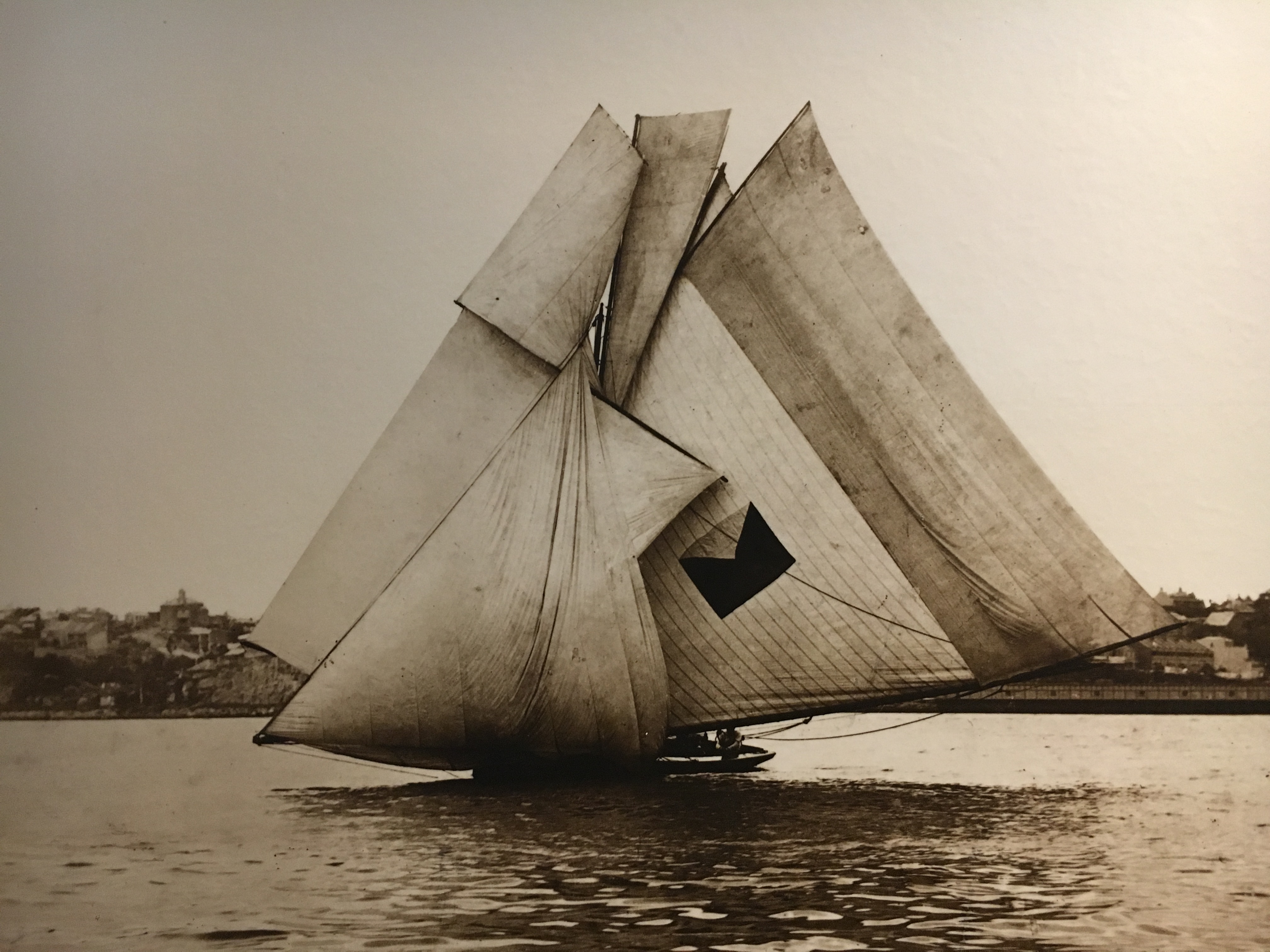 Builder: William Golding for a "syndicate of 20 young fellows". Often steered by Billy Read, including winning the Johnstone's Bay Sailing Club's 22' Championship in 1897.
Known dimensions: 10' beam over planking, 11' over gun'ls, 2'5" deep, 9' beam at mast thwart, 8' at tuck. "Only" 3" spring in keel for'd, 2" aft.
Planking, tuck, deck, thwarts, case Cedar, keel Bluegum, stem Tea-tree, sternpost Colonial Teak, timbers Hickory (Blackwood), moulding and stringers Kauri, knees Tea-tree and Oak. Dingwall sails, main 32' on boom, jib 15' outboard.