The Twenty-four Footers
The twenty-four footers started to appear in the mid-1870's and were referred to as fishing boats. Some were professional fishing boats but most were 'gentlemen's' fishing boats, pleasure boats used for fishing, cruising and a spot of racing. They were centreboarders, were mostly of batten-seam carvel construction, carried internal ballast and were painted and kept afloat. From 1876 on, new boats began to appear specifically built for racing. They were considered the primary open boat class at the regattas, judging both by contemporary comments and by the amounts of prize money offered. The late 1880's saw an era of the 24's mostly racing in fleets of hired boats with amateur skippers and crews, but more professionalism came in during the early 1890's and the new boats being built were shallower, much beamier and carried much bigger rigs. They began to be displaced by the 22-footers in the mid-1890's.

The list below and the information on each boat will be continually added to.
Adelphi​ 1873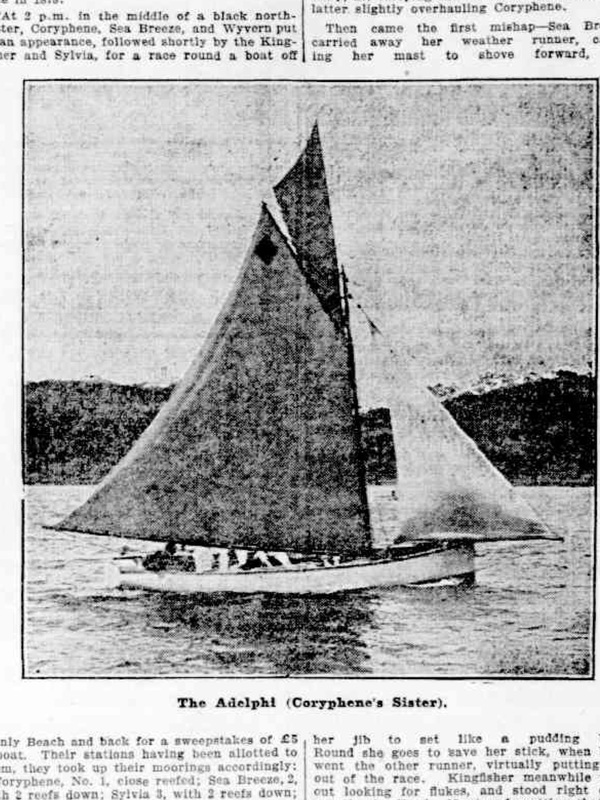 Builder: W.Langford
Known dimensions:Length 24', beam 8'
Sister ship to ​Coryphene, Adelphi was one of the early painted fishing boats that were superceded by the 1880's by new boats specifically built for racing.
Lady Loch 1893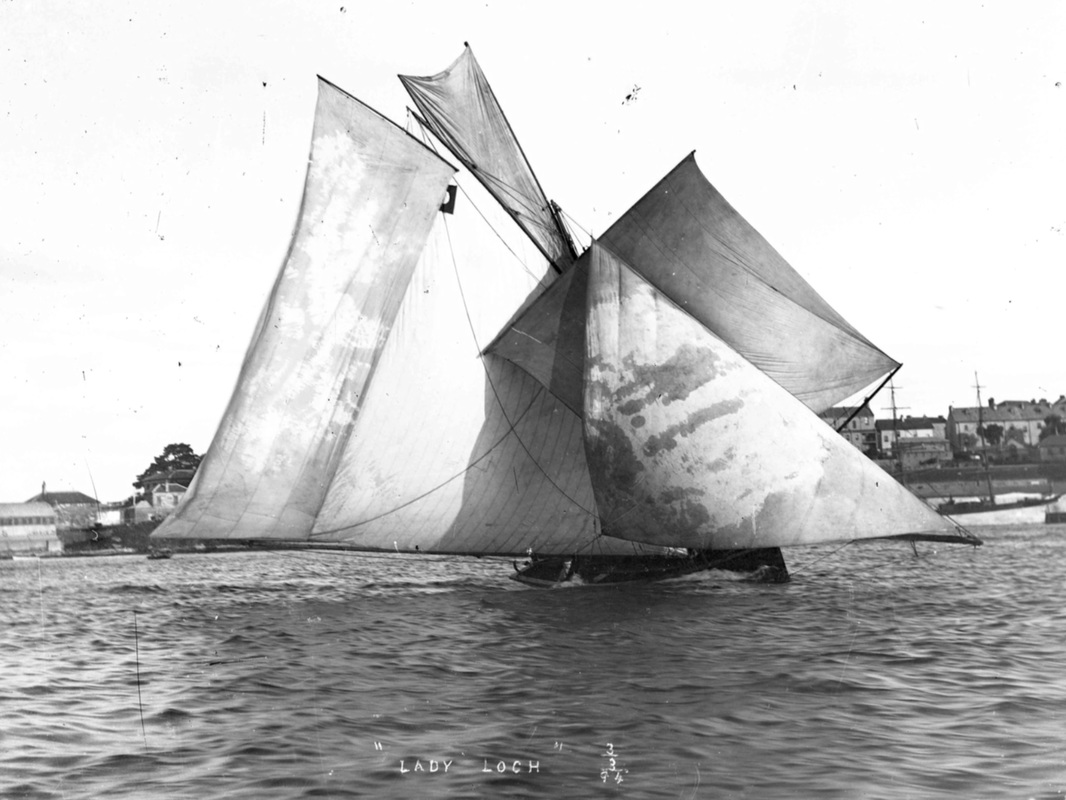 Builder: Reid
Known dimensions: Length 24', beam 9'(?)
A great Hall photo of Lady Loch in a Johnstone's Bay Sailing Club race in 1894, approaching the finish line with squaresail, balloon jib and ringtail up. I looked up the date of the race, 3 March and unfortunately she was unplaced. One of the last 24's built.
Volunteer 1889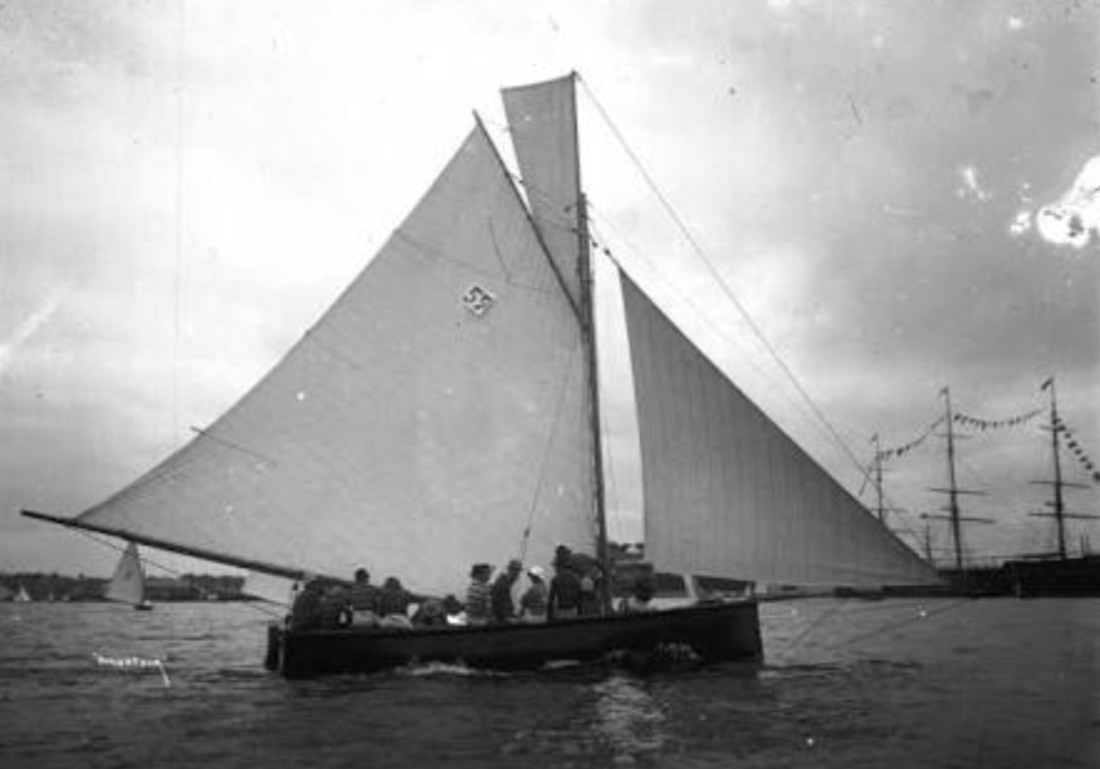 Builder: Hubbard, Glebe.
Volunteer raced with the Johnstones Bay Sailing Club in the early 1990's, and the usual skipper was Jack Robinson, father of Wee Georgie Robinson the builder and skipper of the 18-footer Britannia. In the late 1890's with the decline of the 24's she is seen only in General Handicaps in the main regattas, and is last noticed winning a General Handicap in the Balmain Regatta of 1897, still steered by Jack Robinson. There is another photo of her in the FLEETS section of this website.